HUC-JIR/New York Founders' Day
As Israel Approaches 70:
Dreams Fulfilled and More to Realize
A Lecture with Rabbi Naamah Kelman
Dean, Taube Family Campus, HUC-JIR/Jerusalem
Thursday, March 15 at 10:10 AM
Reception to follow
Hebrew Union College-Jewish Institute of Religion
One West Fourth Street, New York, NY
Can't make it? Join us on the Livestream.
Questions? Contact Amanda Kelly at akelly@huc.edu or 212-824-2252.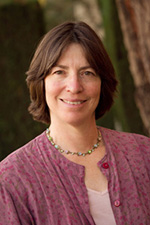 Rabbi Naamah Kelman serves as Dean of the Taube Family Campus of HUC-JIR in Jerusalem. She brings academic strength, creativity, vision, and vitality to the Taube Family Campus community of faculty and students from Israel, North America, and throughout the world, and strengthens the Campus' role as the academic, spiritual, and professional development center of Reform Judaism in Israel. Rabbi Naamah Kelman's pioneering role as the first woman rabbi ordained in the State of Israel and as a founder of liberal Jewish educational programs and institutions in the Jewish State demonstrates her passionate commitment to religious pluralism. She has devoted her career to strengthening the Reform Movement's outreach, community organizing, and Jewish education.
Born and raised in New York, Rabbi Kelman received her B.A., cum laude, from the University of Pennsylvania and has lived in Israel since 1976. She received her Bachelor's degree in Social Work from Bar Ilan University in 1981 and her M.A. degree from the Hebrew University's Institute of Contemporary Jewry. Rabbi Kelman was ordained by HUC-JIR in Israel in 1992, served as HUC-JIR/Jerusalem's Director of Educational Initiatives from 1997-2003, Director of the Year-In-Israel Program from 2004-2008, Associate Dean, and was appointed Dean on July 1, 2009.