The President and the Dean of the New York campus of
Hebrew Union College-Jewish Institute of Religion
cordially invite you to
The 2014 Dr. Fritz Bamberger Memorial Lecture
"We're No Angels:
Perfectionism in Rabbinic Judaism"
What is the nature of the perfection to which humans should aspire? Beginning with the talmudic phrase "The Torah was not given to Ministering Angels," this lecture explores radically diverse ancient Jewish conceptions of the nature of human perfection and whether or not humans can be, or should aspire to be, like angels.
Christine Hayes, Ph.D.
Weis Professor of Religious Studies in Classical Judaica
Yale University
Wednesday, November 19, 2014
Reception: 5:30 pm • Lecture: 6:00 pm
Free admission. Current government-issued photo ID required.
Hebrew Union College-Jewish Institute of Religion
One West Fourth Street, New York, NY 10012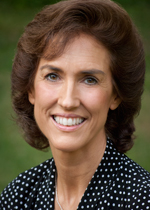 Dr. Christine Hayes serves as the Weis Professor of Religious Studies in Classical Judaica at Yale University. A specialist in talmudic-midrashic studies, Dr. Hayes offers courses on the literature and history of the biblical and talmudic periods. She is the author of three scholarly books: Between the Babylonian and Palestinian Talmuds, recipient of the 1997 Salo Baron prize for a first book in Jewish thought and literature; Gentile Impurities and Jewish Identities, a 2003 National Jewish Book Award finalist; and What's Divine About Divine Law? Early Perspectives forthcoming from Princeton University Press. She has also authored two introductory volumes (The Emergence of Judaism and Introduction to the Bible) as well as numerous journal articles. Hayes is active in professional and academic organizations, and currently serves as co-editor of the Association for Jewish Studies Review.
The Dr. Fritz Bamberger Memorial Lecture is sponsored by the Bamberger family in memory of their father, Dr. Fritz Bamberger, z"l, who served as Assistant to the President and Professor of Intellectual History at HUC-JIR/New York.