The Hebrew Union College-Jewish Institute of Religion Museum
and the Eye Contact Foundation
cordially invite you to a special ceremony with
Mr. Bujar Nishani
President of the Republic of Albania
who will bestow his nation's highest honor upon
Norman H. Gershman
Founding Executive Director of the Eye Contact Foundation and
photographer of HUC-JIR's traveling exhibition "Besa: Albanian Muslim
Rescuers during the Holocaust"
Wednesday, May 6, 2015 at 4pm
Reception to follow
Hebrew Union College-Jewish Institute of Religion
One West Fourth Street
(between Broadway and Mercer)
New York, NY 10012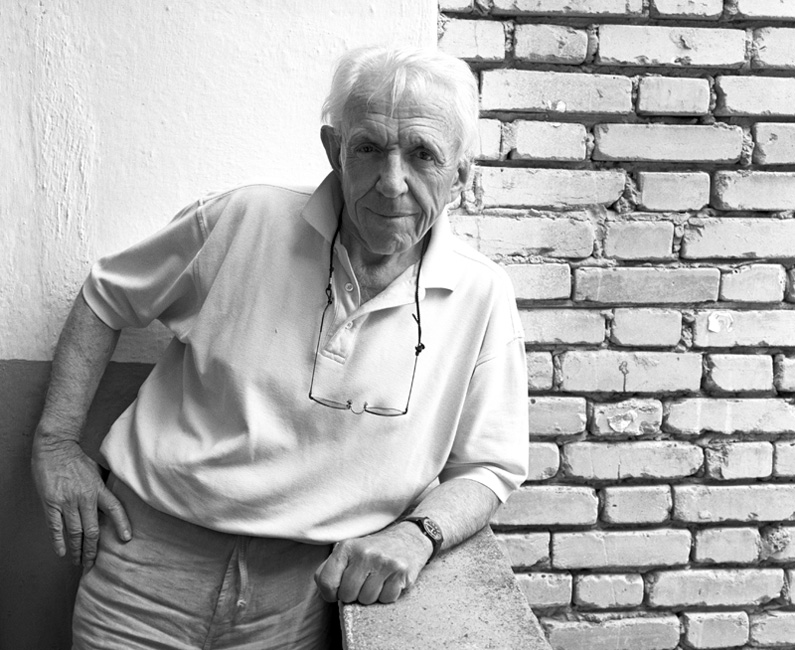 Norman Gershman has been a photographer for over thirty years. In 2002, while doing research for a photo essay on righteous gentiles who rescued Jews during the Holocaust, he discovered the unique story of Albanian bravery, when a country that was 70% Muslim saved Jews. It was a story that few knew, because Albania was sealed off from the outside world by its isolationist Communist regime for almost fifty years following the end of World War II.
Over a five-year period, Gershman sought out, photographed, and collected these powerful and moving stories of heroism in the book Besa: Muslims Who Saved Jews in World War II (Syracuse University Press, 2008) and the film "Besa: The Promise." Besa is a code of honor deeply rooted in Albanian culture and incorporated in the faith of Albanian Muslims. It dictates a moral behavior so absolute that non-adherence brings shame and dishonor on oneself and one's family. Simply stated, it demands that one take responsibility for the lives of others in their time of need. In Albania and Kosovo, Muslims sheltered, at grave risk to themselves and their families, not only the Jews of their cities and villages, but thousands of Jews fleeing the Nazis from other European countries.
The traveling exhibition of these photographs and stories reveals the compassionate altruism of ordinary people in saving Jews. This exhibition has been exhibited at Yad Vashem in Jerusalem, the United Nations in New York City, the Houses of Parliament in London, the European Union in Strasbourg, France, in Albania, and museums and universities throughout North America. Gershman is the Founding Executive Director of the Eye Contact Foundation, whose mission is to promote peace and unity.