Dear faculty and staff,
HUC-JIR is committed to providing a safe workplace and will take necessary and reasonable steps to minimize health risks for employees, such as requiring that employees not come to work if they have COVID-19. If you have had very close contact with a person who has COVID-19 (such as living in the same household), please watch carefully for symptoms including fever, cough, or shortness of breath. You should stay home if COVID-19 symptoms develop and you should go home immediately if COVID-19 symptoms occur at work. You should seek medical assistance and follow the CDC recommendations:
Stay home except to get medical care.
Separate yourself from other people in your home and avoid sharing personal household items.
If you have a medical appointment, call the health care provider and tell them that you are concerned about the possibility of COVID-19 infection before going to the doctor's office.
Wear a facemask when you are around other people.
Cover your coughs and sneezes with a tissue.
Clean your hands often with soap and water for at least 20 seconds, or use an alcohol based hand sanitizer that contains at least 60% alcohol.
Seek prompt medical attention if your illness is worsening.
If you are placed under active monitoring, or facilitated self-monitoring, follow the instructions provided by your local health department or occupational health professional, as appropriate.
Consult with your health care provider before discontinuing home isolation.
Anyone who is sick with a contagious acute respiratory illness should remain at home for at least 24 hours after they are free of fever (≥ 100° F / 37.8° C) and signs of fever — without the use of fever-reducing medications — to minimize the spread of the pathogen. You should seek immediate medical care if symptoms become more severe (e.g., high fever, difficulty breathing, etc.).
The CDC recommends that persons who have contracted COVID-19 remain in isolation, either at home or in a health care facility, until released by local public health authorities. Human Resources will require a certification from a health care provider clearing you to return to work if you have contracted or been exposed to COVID-19.
Caring for Others
If you are healthy but a family member is at home sick with COVID-19, please notify your supervisor and Human Resources. Please refer to the CDC Guidance for Implementing Home Care of People Not Requiring Hospitalization for COVID-19 for guidance on conducting a risk assessment of your potential exposure. You may be entitled for a leave of absence under the Family and Medical Leave Act (FMLA).
Compensation
If you are sick with evidence and symptoms that you could have coronavirus, you should stay home and HUC-JIR will pay you your regular hours worked.**
If you are quarantined for 14 days and cannot work from home due to the nature of your position, HUC-JIR will pay your regular hours worked during your quarantine.**
If you are quarantined and can work from home, you will continue to receive pay for your regular hours. **
If an HUC-JIR campus closes due to coronavirus spread, part-time and full-time employees will be paid their regular work hours.
**You must submit documentation from your medical provider to Human Resources.
Travel
We continue to strongly advise all students, faculty, and staff to follow travel alerts from the CDC, DOS, and the U.S. Department of Homeland Security. The situation in any particular travel destination can change quickly. A number of other countries have been assigned a Travel Alert Level 2 status by the CDC. The best way to prevent the spread of any type of infection — including the flu, which is much more prevalent in the United States — is to practice routine hygiene etiquette as mentioned above.
Out of an abundance of caution, we are making the same types of preparations that we would for any other potentially disruptive situation, such as a natural disaster. This includes working with campus leadership to help take steps that can minimize disruptions to student learning, such as assessing their readiness to conduct class activities online, should that be required, and ensuring students and employees who are ill can be properly supported so they can stay home and recover. Further guidance for staff, faculty, and students will be forthcoming.
Even if these measures are not ultimately needed, ensuring we are prepared for disruptions now will serve us well in the future.
It is vital that we support each other and act as a community, avoiding acts of discrimination and bias, and showing compassion for those affected by this disease. This virus poses a global challenge — it requires a unified response.
Your health, safety, and well-being remain the highest priorities for the entire leadership of HUC-JIR. The current situation is evolving rapidly, and we will update the HUC-JIR community as new developments take place.
Find more information and additional FAQs here on coronavirus and how to stay safe.
If you have any questions, please don't hesitate to email (mjohnson@huc.edu) or call (513.487.3215).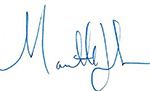 Marviette D. Johnson, SPHR, SHRM-SCP
National Director of Human Resources